Affordable Health Care by a Caring Staff
Concordia provides a comprehensive and cost effective health care alternative for individuals who desire in-home personal care services to remain independent, safe, and engaged in enriched lives. We are licensed by the state of Virginia and our patient and family support services help to ensure that patients return to their highest level of independence. Our trained staff will coordinate with the patient's family and physician to develop a customized care plan.
Executive Team
For over 20 years, the Concordia team has focused on providing exceptional care in the comfort of your home or caregiving facility. Concordia Home Health Services is locally owned and operated with staff available 24 hours a day, 7 days a week.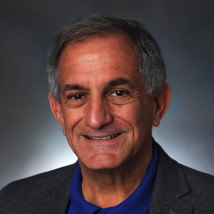 Charles W. Mack
Founder and Chief Executive Officer
Charles Mack is the CEO and founder of Concordia Home Health Services. Charles started Concordia in 1994 with a vision for bringing affordable care closer to home. His passion for delivering quality in-home care assistance to patients and families throughout Virginia combined with more than 35 years of health care experience have made Concordia a provider of choice in the state.
Charles began his career in hospital administration at Retreat Hospital in Richmond, Virginia in 1970. Born and raised in Richmond, Charles has long been an advocate for quality health care in the community. His 25 year hospital career took him from Director of Human Resources, to Assistant Administrator, Chief Operating Officer, and ultimately to President and Chief Executive Officer.
In 1994, with his accumulated healthcare experience and recognition of the growing need for home based services, Charles founded Concordia Home Health Services. His close association with doctors and hospitals throughout Virginia has helped Concordia develop a collaborative approach for delivering high-quality care.
Charles holds a Master of Business Administration degree from Virginia Commonwealth University and a Bachelor of Science degree from the University of South Carolina.
He is a founding member of the board of the Virginia Association of Personal Care Providers and currently serves as legislative chair. Charles has served as president of the board of the Virginia Arthritis Foundation and has held board positions on the Virginia Health Council, the Virginia Insurance Reciprocal, and the Virginia Hospital Association. He is a member of the American College of Healthcare Executives.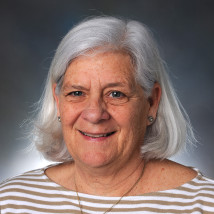 Bolling Quicke Scott
Chief Administrative Officer
Bolling Scott is responsible for planning and overseeing the care given to Concordia's client base. She sets the overall direction for delivering the best possible care to every patient, with a clear focus on quality and service.
After becoming a registered nurse in 1977, Bolling worked as a critical care nurse before progressing into administrative roles that culminated with her being the Chief Nursing Officer at Retreat Hospital and later at Chippenham and Johnston Willis Hospitals.
In 1998, Bolling joined Concordia Home Health Services as the Chief Administrative Officer. Her clinical expertise and dedication to compassionate care drive Concordia's commitment to excellence and patient satisfaction. Through emphasis on quality, efficiency and best practices, Bolling coordinates day-to-day operations and guides a team of highly trained professional staff to ensure that clinical services are delivered within a "best-of-class" culture.
Bolling holds a Master of Science in Nursing degree from Virginia Commonwealth University.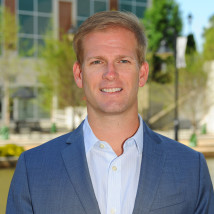 Andy Mack
Vice President of Operations
Andy Mack is Vice President of Operations leading the company's business strategy, execution and planning initiatives, with an emphasis on opportunities for growth. He directs and coordinates daily activities with the goal of providing the best care experience which Concordia clients are proud to recommend.
Andy joined Concordia Home Health Services in 2003 as the Director of Sales and Marketing providing a customer-focused approach to sales and developing marketing programs across multiple channels.
In his current role, he has overall responsibility for sales management, business development, marketing, staff recruitment and retention, purchasing, information technology services, and risk management.
Previously, Andy was a business analyst for Markel Insurance Company responsible for rate implementations and quality control for multiple product lines in 48 states.
Andy holds a Bachelor of Science degree in Business Administration with a focus in management science and marketing from the University of South Carolina.
Andy has served on numerous committees including the Workers Compensation Commission's Statewide Coordinating Committee for Peer Review of Medical Costs and the Greater Richmond Chapter of the Alzheimer's Association Fundraising Committee.